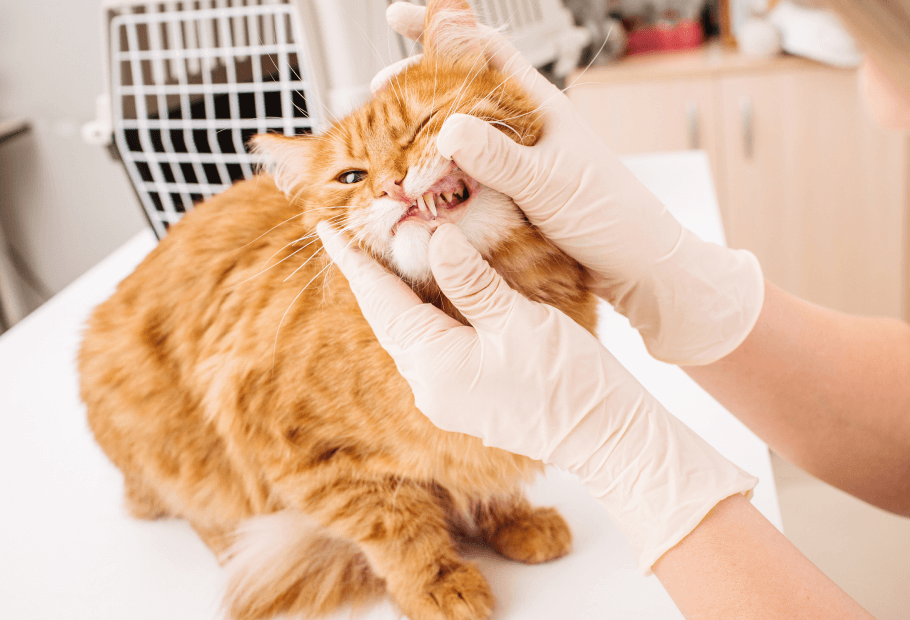 Dental Care
At Alto Tiburon Veterinary Hospital, we take great pride in providing the highest standard of care to your pet at all stages of life. One of the many services we're able to offer is that of pet dental care. If your pet hasn't had a dental cleaning and exam within the past year, we highly recommend that you schedule one at your earliest convenience.
Unfortunately, when your pet has poor oral health, this could lead to other issues later on. For example, a pet with severe gum disease will eventually lose their teeth, which can make it difficult for them to eat solid foods. As a result, you may need to feed them wet foods throughout the rest of their life so that they're not in pain when they eat. Furthermore, untreated cavities can eventually lead to very painful abscesses that can actually put your pet's overall physical health at risk.
Our animal hospital offers a wide range of dental services to suit your pet's needs, including routine dental exams, digital x-rays, and cleanings to keep your pet's oral health protected. These exams include a thorough examination of the teeth, mouth, and gums for any signs of problems. In addition to our routine exams and cleanings, we also offer extraction services, tooth fillings, and minor oral surgery.
We perform non-anesthetic dentistry (NAD), also referred to as anesthesia-free dentistry, where a specialist comes in once to twice a month to perform these for our clients. It is a procedure in which the teeth are scaled and polished without the benefit of general anesthesia. This may appeal to pet owners who are nervous about having their dog anesthetized, or who own elderly or large breed pets.
If you're interested in finding out more about dental cleanings or our other dental services, contact us today at (415) 383-7700!